—

Website Design and Development Experts

As Hamilton web design experts, we excel in developing websites with exceptional search engine optimization (SEO) incorporated throughout. The main goal of your website is to outshine the competition by ranking in the top spots of Google, and our unmatched skills in website architecture and development.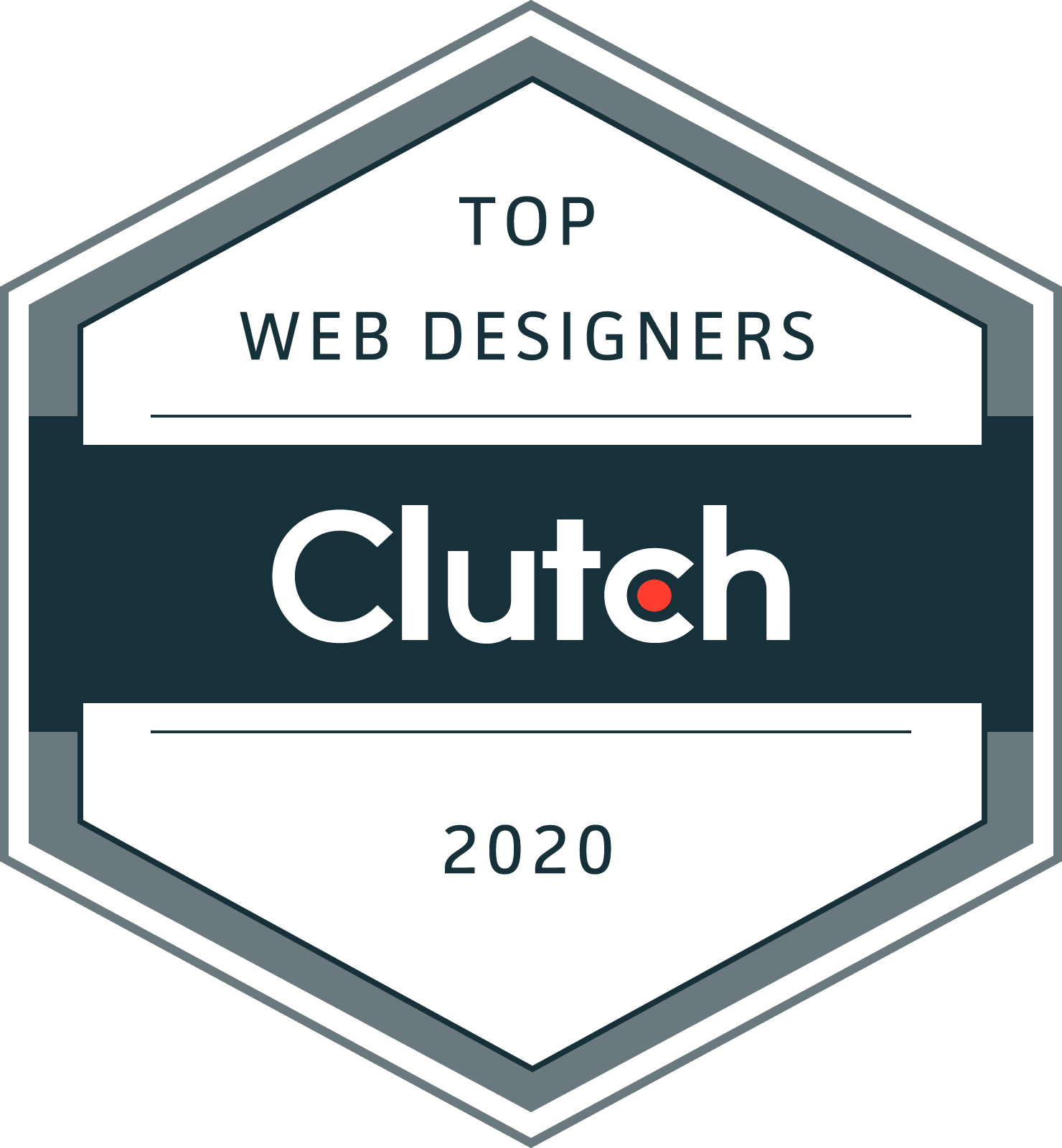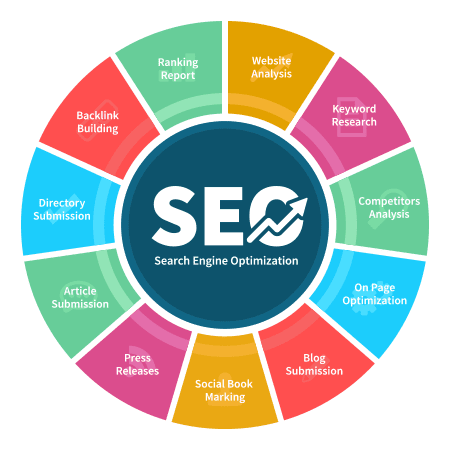 —

SEO in the Greater Hamilton Area

EB Media will boost the Google ranking and visibility of your website with our knowledge and experience search engine optimization. We are experts in developing websites that are appealing to search engines so that you appear near the top of the first results page. Your customers are looking here and this is where you want to be.

It's a common saying that "the best place to hide a dead body is on Page 2 of Google", and this, while meant to be comical, holds much truth to it. On the first page alone, the top five organic results represent about 68% of the total clicks, while the next 6 to 10 results represent less than 4%.
The Importance of Search Engine Optimization in Your Website
As anyone who has a top-ranking website can tell you, SEO is key to getting in front of potential customers. And while good SEO practices can work in your favour, bad SEO can do the exact opposite and destroy your Google rankings and visibility.
—

Search Engine Optimization in Your Website

The three areas of SEO your website must pay attention to in order to show up near the top of the results are onsite, offsite, and technical. EB Media has an excellent understanding of each of how to incorporate each of these areas into your website so that you appear in those critical top spots.

Let's review the three types of SEO:

On-site SEO refers to the content of your website. Well-developed onsite SEO allows search engines to interpret what a website is about quickly and easily, so it can then recommend (or rank) your site to human users.

This type involves keyword research and optimization, content creation, and developing HTML source codes, such as title tags and meta descriptions.

Off-site SEO refers to the backlinks and credibility of your website. Backlinks (sometimes called "inbound links" or "incoming links) are created when an external website links directly to something on your site.

This type involves creating high-quality, branded content that other websites will reference. Search engines interpret these recommendations as credibility and authority.

Technical SEO refers to the optimizations that take place on the backend of your website that don't include content.

This type involves site speed, mobile-friendliness, indexing, crawlability, and the architecture of your site.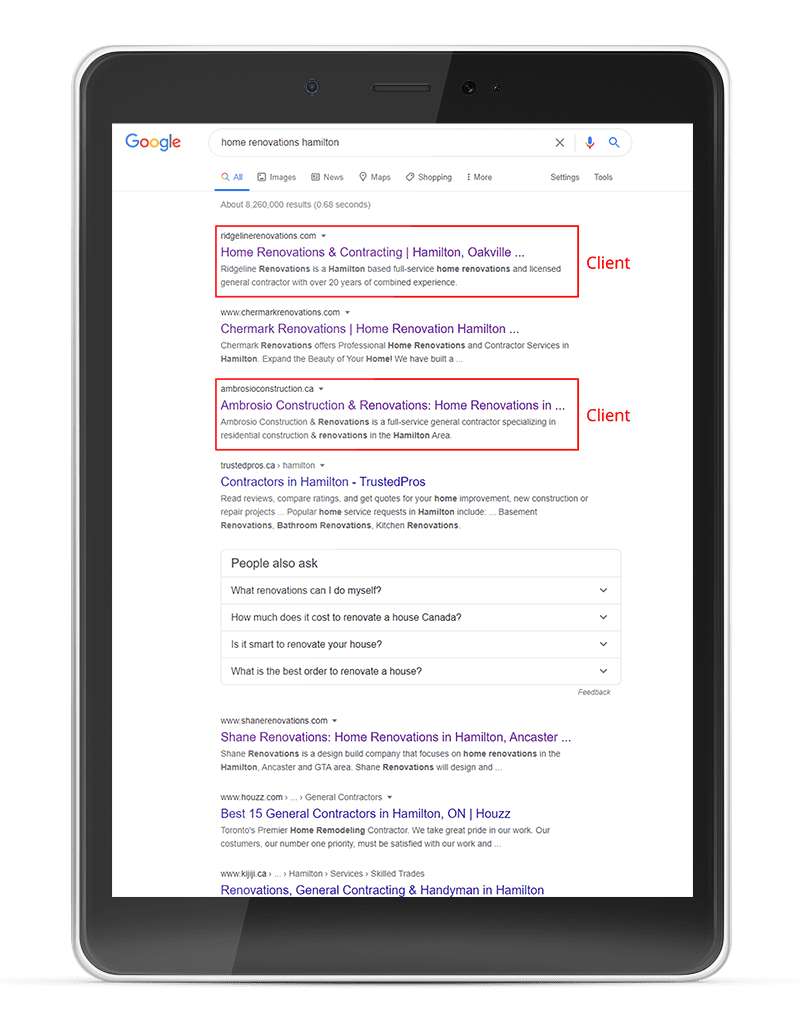 Contact us today.
Let's Improve Your SEO for Higher Google Rankings.
I have worked with many web development companies in my career – most of them painful and difficult relationships where I never felt entirely satisfied – until I worked with EB Media. They are and continue to be the easiest vendor I work with. The work is top-notch, usually exceeds what I ask for and gets done without a lot of drama. Their problem solving skills are outstanding and they come up with efficient and intuitive design ideas for presenting content, usability, etc. They relish a challenge and meeting it with the most elegant solution possible – and they deliver each time. I would not hesitate to recommend them.

"We've been pleased to work EB Media on several small projects over the past few years and then more recently EB Media redesigned and upgraded our agency website. As a company, they have proven to be client centred, reliable, flexible and strong in both their interpersonal and technical skills. They were invaluable to work with and we are so pleased with our new website. We look forward to continuing to work together in the future."

"The EB Media team is so incredibly talented. We hired them for our website which has been a key tool for the growth of our business. They were incredibly good at capturing our vision. The EB Media team exemplifies the highest degree of quality and service in the industry. Not only is Erik and Barrett so talented, their personality is the best! They both are so genuine and such warm-hearted people. We choose EB Media again and again and highly recommend them to everyone we know."

"The best website designers in the Hamilton area. The design of my website was sleek, modern and efficient. The service was friendly and honestly second to none! I highly recommend EB Media for your website requirements."

"Our non-profit organization hired EB Media to update the functionality and design of our website. The team was great to work with throughout the entire process, offering guidance and suggestions along the way. More importantly, the team was very patient and understanding of our capacity as a non-profit."

"Excellent web design/development shop. They listen carefully, don't over-design a bigger solution than desired, and perhaps most importantly stand behind their work and do what it takes to get their product polished until the client is fully satisfied."

"Erik and his team listened to what we needed and captured the message we were trying to get across in our website. We are pleased with the response to the new website so far and recommend EB Media if you are looking for help with your online presence. They are easy to work with and we are happy to support this local business."

"I have been working with EB Media now for 4 years and have been very happy with the service provided. We recently worked together on the relaunch and redesign of my website, and I couldn't be happier with the way it turned out. These guys know what they're doing and highly recommend their expertise!"

"Extremely happy with the new website designed by Erik and his team for our renovations company. They were very responsive and patient with me throughout the entire process. The final website was exactly what I was looking for and more! Would definitely recommend EB Media for your website needs."

"EB Media redesigned our website with a fresh new look. Erik is approachable and has provided various suggestions to increase traffic. Any requests/changes are always completed in a timely manner. We would highly recommend EB Media."

"Thanks to Erik and his team, we have been able to create a significant online presence for our business. They helped us through the initial process and continue to provide guidance as our website adapts to new challenges and opportunities. Excellent service all around!"

"The team at EB media are great to work with. They are very responsive and provide timely and quality results. We would recommend them to anyone who is in need of a professional and personally dedicated team to help develop an online presence."

"Erik and the EB Media team brought our goal of a new responsive website that is easy to navigate to reality. They were quick to answer our questions and patient through our changes. We would highly recommend EB Media to others!"

"EB Media created an incredible website for us, that's both functional and beautiful. They made the process simple and easy for our busy staff members, creating an end product that's editable, user-friendly and interactive. We highly recommend EB Media to anyone!"

"EB media absolutely is the best company to do your business website. They always are there to help, answer questions, and solve problems quick and efficiently. Our website was dated, and boring. But they gave it a professional, clean new look that we are now proud to show customers. Our website is everything and more than we hoped it would be! Thank you for being a delight to work with! "