Web Design Done Right
.
EB Media are experts in creating cutting-edge websites that
engage your market, rank higher in Google and convert them into customers.

Hamilton's Best Web Design Company
Trusted. Professional. Affordable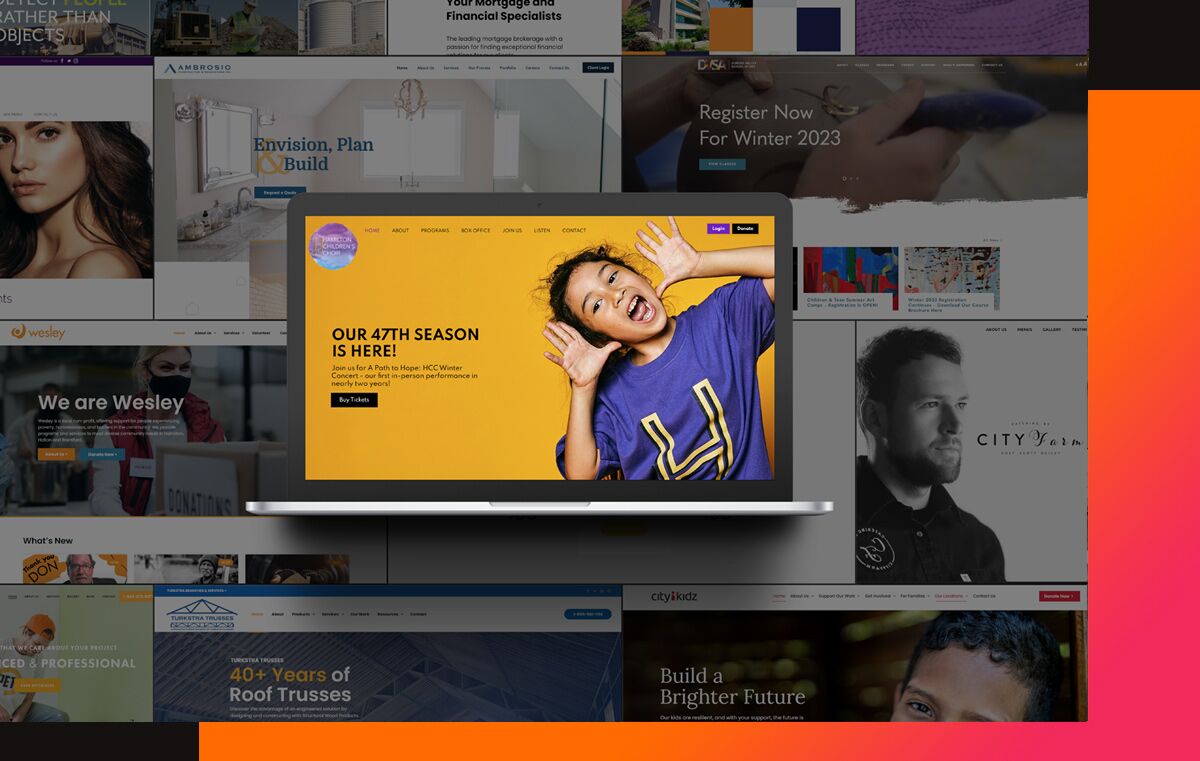 Unleash Your Online Potential
EB Media is a top web design, web development and SEO company. We specialize in creating the best personalized websites by providing you with solutions to help you stand out from the crowd online.
Our experience in web design, web development, e-commerce, logo design, digital marketing, Google ads, content writing and search engine optimization (SEO) best practices–combined with your ambition–is what will drive your online success.
Since 2013, we have successfully helped over 165 clients across Hamilton, Stoney Creek, Burlington, Ancaster, Dundas, Brantford, Oakville, Milton, Mississauga, Toronto, Oshawa, Grimsby, Niagara, Dunnville, Peterborough, Vancouver, Victoria, New York and Florida in the United States build and grow their businesses.
10 August 2023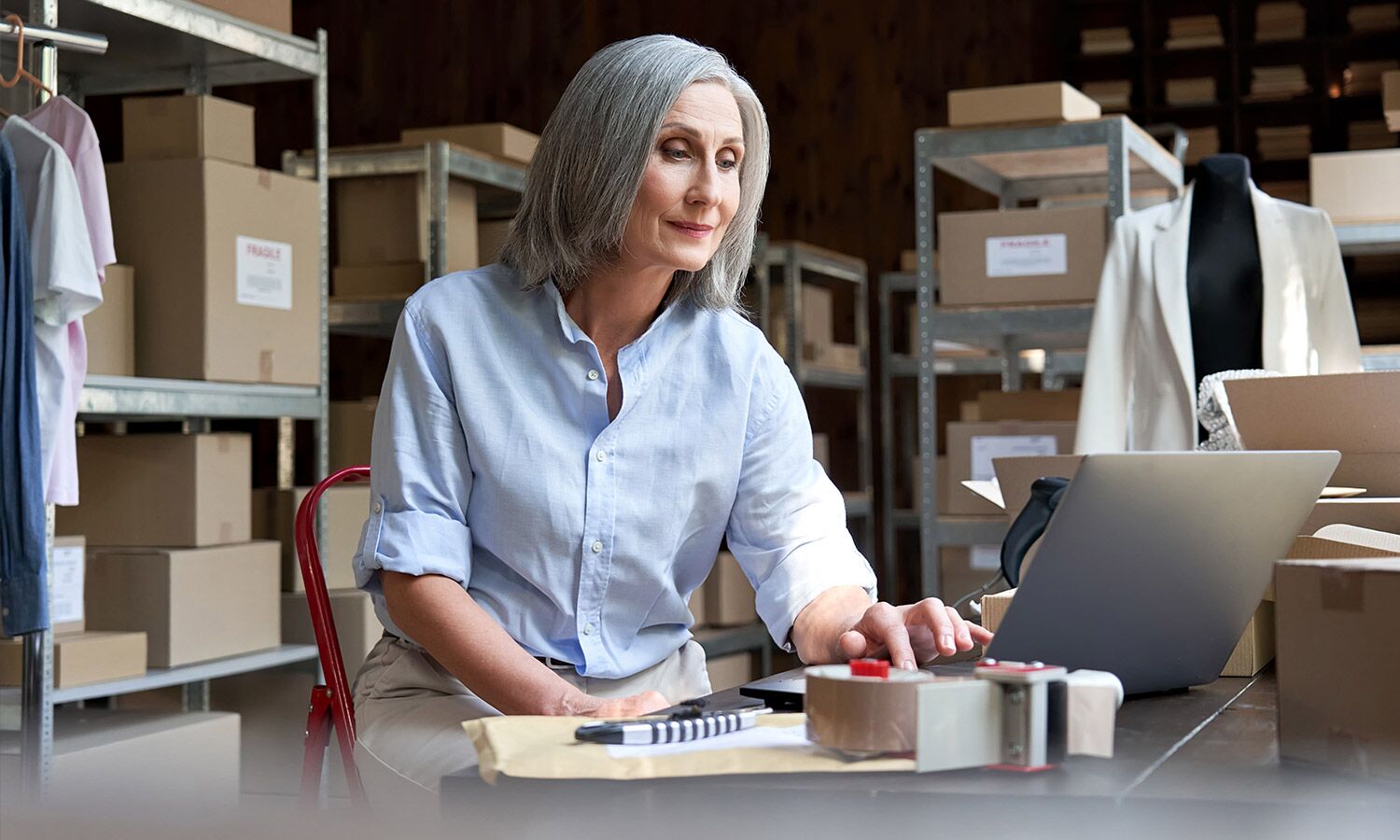 So you've built a professional website that runs well, but should you bother investing in website maintenance services? Learn why the 'set it and forget it' approach simply doesn't work.
23 July 2023
Overwhelmed by the world of web development? Use our trusty guide to break down and understand the most-used jargon and industry buzzwords.
—

Our Digital Marketing Services

We offer a comprehensive package of services to improve your Google rankings (SEO), including website design, website development, e-commerce, website maintenance, and website hosting. We also provide a full array of digital marketing, content writing, blog writing, Google advertising and creative services to support your digital presence.

Our websites are created in-house, by our talented EB Media team of web designers, web developers, content writers and marketing specialists.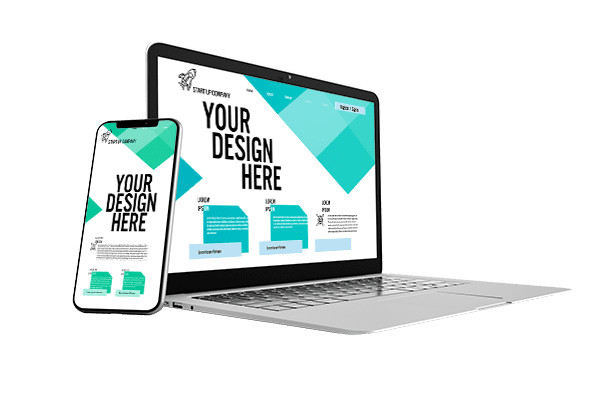 Your website will be a reflection of your company online. This is why we build modern custom-made, mobile-friendly, responsive web designs that captivate your audience, gain new customers, close more deals and deliver an excellent user experience across all of today's mobile and desktop devices.
You want your company's website to leverage SEO and generate leads that will convert into sales without compromising the user experience. Our capabilities and knowledge in WordPress, WooCommerce, Shopify, Login Portals, Subscriptions, and API Integration allow us to create customized websites with higher performance, integration, and extensibility for now and the future.
Your eCommerce website or online store must be built with the customer in mind to lead them through the sales funnel and convert them into sales. Whether your WooCommerce or Shopify site is an extension to your physical storefront or your sole way of selling your products, we will provide an attractive, intuitive interface that provides your customers with an uncomplicated buying experience.
Sophisticated digital marketing and advertising campaign strategies will support your website as well as enhance your Google rankings and online presence. We are experts in building an effective online identity for your company using a combination tools and tactics that include Google Ads, Facebook ads, Instagram ads, and creating your Google My Business.
Our top quality web designs integrate flawless SEO in order to optimize your website for search engines. Our web designers create your website's architecture in a way that allows search engines to easily crawl and index your site and keep it near the top of the Google results, while our content marketing team will ensure your content is attractive to these search engines.
Our designers will design a professional logo to help you project a polished image for your company. A skillfully designed logo will reinforce your distinctive branding, give your business design standards, and help build your brand's online image.
—

Hosting & Domains

In addition to your custom web design, you will need a web hosting account and a domain name. We offer reliable Canadian web hosting and domain services that keep your website up and running. This gives you peace of mind that everything on the back end of your website is taken care of within one company.
—

Web Maintenance

Website & WordPress maintenance is crucial for all businesses, regardless of size. Our reliable team of web designers will ensure that your website is maintained to the highest of standards to preserve SEO and search engine rankings as well as retain and attract customers.
—

Web Analytics

Google Analytics provide you with reports and data about the performance of your website and the way your customers interact with your website. We specialize in providing insights and explanations of these analytics so that you can elevate your website's performance and plan for your next steps.
Free Website Audits & SEO Consultations
We help our clients increase their organic web traffic and Google search rankings.
Our EB Media team takes a collaborative approach to providing the best web design solution to achieve your goals. Our communication is timely and transparent so that you are informed throughout the entire process to help you make informed decisions. We work and operate close to you, and being locally based in Hamilton means that we are easy to contact. We are responsive to our clients and their needs, whatever they may be.
As experts in web design, we are known for our high-level visual design chops, our web development savvy, and the dedication we have to our clients. Our passion for creating great web design solutions is only matched by our desire to see our clients thrive. When your business succeeds, so does ours.
Our mission is to design a website for you that is timeless and highlights your business with eye-catching, visual appeal. Our reputation is built on creating websites that gain you more customers, close more deals, and result in more sales. From the visuals to the links, we have your website needs covered so you can focus on what you do best: operating your business.
Let's Talk About Your Website Needs.
—

Hear From Our Clients

Our satisfied customers say more about us than we ever could.
I have worked with many web development companies in my career – most of them painful and difficult relationships where I never felt entirely satisfied – until I worked with EB Media. They are and continue to be the easiest vendor I work with. The work is top-notch, usually exceeds what I ask for and gets done without a lot of drama. Their problem solving skills are outstanding and they come up with efficient and intuitive design ideas for presenting content, usability, etc. They relish a challenge and meeting it with the most elegant solution possible – and they deliver each time. I would not hesitate to recommend them.

"We've been pleased to work EB Media on several small projects over the past few years and then more recently EB Media redesigned and upgraded our agency website. As a company, they have proven to be client centred, reliable, flexible and strong in both their interpersonal and technical skills. They were invaluable to work with and we are so pleased with our new website. We look forward to continuing to work together in the future."

"The EB Media team is so incredibly talented. We hired them for our website which has been a key tool for the growth of our business. They were incredibly good at capturing our vision. The EB Media team exemplifies the highest degree of quality and service in the industry. Not only is Erik and Barrett so talented, their personality is the best! They both are so genuine and such warm-hearted people. We choose EB Media again and again and highly recommend them to everyone we know."

"The best website designers in the Hamilton area. The design of my website was sleek, modern and efficient. The service was friendly and honestly second to none! I highly recommend EB Media for your website requirements."

"Our non-profit organization hired EB Media to update the functionality and design of our website. The team was great to work with throughout the entire process, offering guidance and suggestions along the way. More importantly, the team was very patient and understanding of our capacity as a non-profit."

"Excellent web design/development shop. They listen carefully, don't over-design a bigger solution than desired, and perhaps most importantly stand behind their work and do what it takes to get their product polished until the client is fully satisfied."

"Erik and his team listened to what we needed and captured the message we were trying to get across in our website. We are pleased with the response to the new website so far and recommend EB Media if you are looking for help with your online presence. They are easy to work with and we are happy to support this local business."

"I have been working with EB Media now for 4 years and have been very happy with the service provided. We recently worked together on the relaunch and redesign of my website, and I couldn't be happier with the way it turned out. These guys know what they're doing and highly recommend their expertise!"

"Extremely happy with the new website designed by Erik and his team for our renovations company. They were very responsive and patient with me throughout the entire process. The final website was exactly what I was looking for and more! Would definitely recommend EB Media for your website needs."

"EB Media redesigned our website with a fresh new look. Erik is approachable and has provided various suggestions to increase traffic. Any requests/changes are always completed in a timely manner. We would highly recommend EB Media."

"Thanks to Erik and his team, we have been able to create a significant online presence for our business. They helped us through the initial process and continue to provide guidance as our website adapts to new challenges and opportunities. Excellent service all around!"

"The team at EB media are great to work with. They are very responsive and provide timely and quality results. We would recommend them to anyone who is in need of a professional and personally dedicated team to help develop an online presence."

"Erik and the EB Media team brought our goal of a new responsive website that is easy to navigate to reality. They were quick to answer our questions and patient through our changes. We would highly recommend EB Media to others!"

"EB Media created an incredible website for us, that's both functional and beautiful. They made the process simple and easy for our busy staff members, creating an end product that's editable, user-friendly and interactive. We highly recommend EB Media to anyone!"

"EB media absolutely is the best company to do your business website. They always are there to help, answer questions, and solve problems quick and efficiently. Our website was dated, and boring. But they gave it a professional, clean new look that we are now proud to show customers. Our website is everything and more than we hoped it would be! Thank you for being a delight to work with! "